Gain Youthful Energy and Stamina by Naturally Increasing Testosterone
When testosterone levels are low, one of the first symptoms most men experience is a lack of energy and increased fatigue.14, 15, 16
The good news is that studies show that by simply increasing your testosterone to youthful levels, you can regain the energy and stamina you had 20 to 30 years ago! 1,2
That's because testosterone -- or the lack of it -- affects how energy is being produced at the cellular level.4 If this cellular activity is broken, then 'cell action' is slow, resulting in lack of stamina and even chronic fatigue.
Increasing testosterone leads to reduced fatigue and improved quality of life.
5
-- National Institute of Health
But when you boost your testosterone to your former youthful levels, your cellular activity works efficiently again the way it's supposed to, so you can regain the energy you had years ago when you were
younger.8
Testosterone is Proving to be a Man's
Most Powerful Anti-Aging Energy Solution!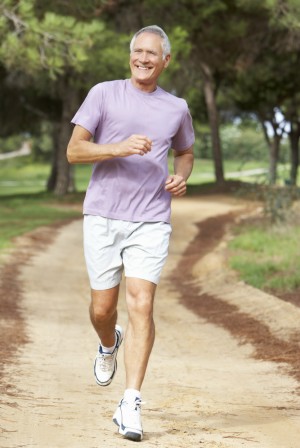 Safely gain more energy and vigor by naturally increasing your testosterone with Andro400.1, 2, 5, 8
Improving your testosterone levels with Andro400 can provide the lasting solution for low energy and poor stamina. This all-natural formula not only enhances energy production, it increases your metabolism and blood circulation -- leaving you feeling energetic, strong and ready to meet the challenges of everyday life. 4, 7, 11, 12
Studies show that men with higher testosterone not only enjoy more energy and stamina, they have a longer life expectancy. 17,18,19, 20
A recent study of men 65 years and older by The National Institutes on Aging showed that those taking a testosterone supplement not only eliminated the decrease in aerobic fitness levels that men normally experience with natural aging, but they actually reversed the process – overall improving their muscle strength, stamina, and physical performance.5Additionally, those with higher testosterone levels report they feel better and healthier.17,18,19, 20
Real, Long-Lasting Energy and Stamina
Because Andro400 helps your body produce its own
testosterone8, you get real, long-lasting energy and stamina – rather than a short-term energy spike that brings you down lower than before -- which is what highly caffeinated and sugar-loaded energy drinks do.
Andro400 contains no caffeine, no sugar, no artificial or harmful ingredients and gives you true, all-day energy that begins at a cellular level. This empowers your body to produce energy from the inside out -- the way it should be -- helping you not only "get back into the game" but also feel and perform your best in any activity.
Buy Now
How to Get an Extra
Boost of Energy
When You Need it Most
   Customers tell us they get the most from Andro400 by taking two capsules in the morning and an extra capsule about an hour before a rigorous activity, such as working out or playing a sport.
Perform Better in Any Sport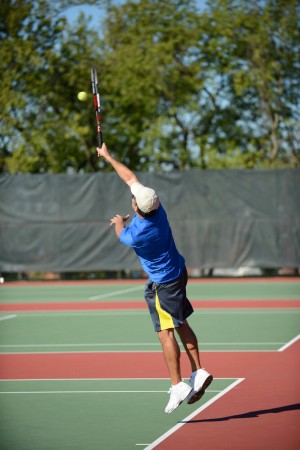 You'll enjoy athletic activities more because Andro400 can help you naturally improve your speed, power, muscle, strength and even reduce fat. 3, 5, 6, 8, 10
Traditionally used in Asia for centuries, the herb in Andro400 is being used by men and women of all ages to improve their sports performance.3
The active ingredient has been proven to not only increase energy and endurance, but to significantly increase lean muscle and decrease fat 3 – important even for 'weekend warriors' who want to improve their game.
Whether you play golf, tennis, softball, racquet ball, basketball, or hockey -- or just want to get more out of your time at the gym – Andro400 can help you improve your muscle strength so you can hit the ball harder, move quicker, run faster, and lift more weight -- all while benefitting from increased energy and endurance.3
Additionally, testosterone levels are linked to power in sports and short-distance speed -- both critically important to any physical activity.6 The testosterone boost you get from Andro400 helps improve these core athletic components for any sport from cycling to surfing to bowling!
Enjoy Faster Recovery After Any Physical Activity
Have you noticed over the years as you've gotten older that it takes a lot more time for you to recover from strenuous activities — be it playing a sport you enjoy, working out at the gym, or just working in the yard?
And physical activities often result in aches and pains that can stick with you afterward for days.
This is where Andro400 can help! You can improve your recovery time by naturally increasing your testosterone with Andro400. Recent research shows youthful testosterone levels are directly linked to quicker recovery from even the most rigorous activities. 6
In addition, because the primary ingredient in Andro400 is a powerful natural anti-inflammatory,5, 9 Andro400 can provide relief from the aches and pains that often result from strenuous activities — as well as the everyday soreness which people often relegate to "just getting older."
By Increasing Your
T Levels with Andro400
You Can Gain:
>  More Energy
>  Increased Stamina
>  Greater Strength
>  Enhanced Vitality
>  More Power
>  Faster Recovery
In fact, many customers have reported that since taking Andro400, they have been able to reduce their medications and take fewer (if any) anti-inflammatory drugs.
With Andro400, you'll safely and naturally gain the energy you need for everything you do in life -- work, play and sports!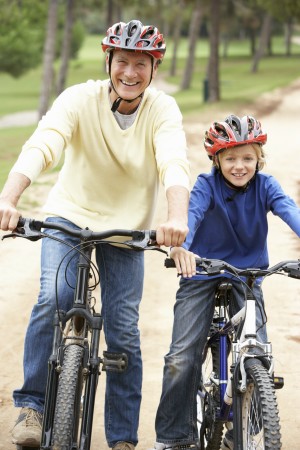 With Andro400 you can do more of the activities you most enjoy.
Tens of thousands of happy customers, supported by study after study, show that the primary ingredient in Andro400:
• Naturally increases your testosterone to ignite energy,
  strength and stamina.
• Boosts your body's metabolic rate so you'll burn more calories   (and belly fat) – even when sleeping!
• Enhances energy production at the cellular level so you'll have   plenty of energy whenever you need it for all the activities you   enjoy.
• Supercharges your blood circulation to better nourish every cell   in your body with nutrients, oxygen, and life-enhancing hormones.
• Empowers your body to recover quickly after strenuous   activity.
• Reduces aches and pains because of its powerful
  anti-inflammatory properties.
• Helps you overcome lethargy and fatigue once
  and for all!2, 8, 10
Whether it's a stressful work day, a tough golf or tennis match, or keeping up with the family while on vacation, Andro400 can help. Try Andro400 today and start improving your energy, strength, vitality and quality of life.
Buy Now
Scientific References
1. Page, Stephanie T. and Amory John K., et. al., "Exogenous Testosterone (T) Alone or with Finasteride Increases Physical Performance, Grip Strength, and Lean Body Mass in Older Men with Low Serum T," The Journal of Clinical Endocrinology & Metabolism, March 2005. 90(3): 1502-10.
2. Wilson, C and Contreras-Ferrat A, et. al., "Testosterone increases GLUT4-dependent glucose uptake in cardiomyocytes," Journal of Cellular Physiology, Dec 2013. 228(12): 2399-407.
3. George, A., E. Liske, CK Chen, and SB Ismail. "The Eurycoma Longifolia Freeze-Dried Water Extract-Physta Does Not Change Normal Ratios of Testosterone to Epitestosterone in Healthy Males." J Sports Med Doping Stud 2013 Journal of Sports Medicine & Doping Studies 03.02 (2013): n. pag. Sports Medicine & Doping Studies. Web..
4. Traish, Abdulmaged M., Bassima Abdallah, and George Yu. "Androgen Deficiency and Mitochondrial Dysfunction: Implications for Fatigue, Muscle Dysfunction, Insulin Resistance, Diabetes, and Cardiovascular Disease." Hormone Molecular Biology and Clinical Investigation 8.1 (2011): n. pag. Department of Urology, Boston University School of Medicine, Oct. 2011. Web..
5. Lohr, Aaron. "Testosterone Replacement May Help Mobility Limited Older Men Improve and Maintain Aerobic Capacity." Testosterone Replacement May Help Mobility Limited Older Men Improve and Maintain Aerobic Capacity. The National Institutes on Aging, n.d. Web. 25 Aug. 2015..
6. Gaviglio, Christopher M., Blair T. Crewther, Liam P. Kilduff, Keith A. Stokes, and Christian J. Cook. "Result Filters." National Center for Biotechnology Information. International Journal of Sports Physiology and Performance, n.d. Web. 28 Aug. 2015..
7. Talbott, Shawn M., Julie A. Talbott, Annie George, and Mike Pugh. "Effect of Tongkat Ali on Stress Hormones and Psychological Mood State in Moderately Stressed Subjects." JISSN. Journal of the International Society of Sports Nutrition, n.d. Web. 28 Aug. 2015.(http://www.jissn.com/content/10/1/28).
8. A., George, and Henkel R. "Phytoandrogenic Properties of Eurycoma Longifolia as Natural Alternative to Testosterone Replacement Therapy." National Center for Biotechnology Information. U.S. National Library of Medicine, 6 Jan. 2014.
9. Tran, Thi VanAnh, Clemens Malainer, Stefan Schwaiger, Atanas G. Atanasov, Elke H. Heiss, Verena M. Dirsch, and Hermann Stuppner. "NF-κB Inhibitors from Eurycoma Longifolia." Journal of Natural Products. American Chemical Society and American Society of Pharmacognosy, n.d. Web. 28 Aug. 2015 (http://www.ncbi.nlm.nih.gov/pmc/articles/PMC3971761/).
10. De Pergola G. "The adipose tissue metabolism: role of testosterone and dehydroepiandrosterone." Int J Obes Relat Metab Disord. 2000 Jun; 24 Suppl 2S59-S63.
11. Stanworth, Roger D., and T. Hugh Jones. "Testosterone for the Aging Male; Current Evidence and Recommended Practice." Clinical Interventions in Aging. Dove Medical Press, n.d. Web. 01 Sept. 2015.
12. Henkel, R. R., Wang, R., Bassett, S. H., Chen, T., Liu, N., Zhu, Y. and Tambi, M. I. (2014), Tongkat Ali as a Potential Herbal Supplement for Physically Active Male and Female Seniors—A Pilot Study. Phytother. Res., 28: 544–550. doi: 10.1002/ptr.5017.
13. McMillen WebMD Magazine - Feature, Matt. "How Low Testosterone Affects Health: Mood, Concentration, Weight, and More." WebMD. WebMD, n.d. Web. 01 Sept. 2015.
14. Morgentaler, MD, FACS, Abraham. "Male Menopause." Life Extension Magazine, n.d. Web. 25 May 2015.
15. Rivas, Ana, Marcella, et al. "Diagnosing and managing low serum testosterone." Baylor University Medical Center Proceedings 27, no. 4 (October 2014): 321-324. CINAHL Complete, EBSCOhost (accessed April 29, 2015).
16. Salyer, Steven, W. "Symptoms and treatment of low testosterone in men." Clinical Advisor 16, no. 5 (May 2013): 50-55. CINAHL Complete, EBSCOhost (accessed April 29, 2015).
17. Liu, Lynda. " Testosterone: The Good and the Bad."3 Dec, 1999.
18. Shores MM, Matsumoto AM, Sloan KL, Kivlahan DR. Low serum testosterone and mortality in male veterans. Arch Intern Med. 2006 Aug 14;166(15):1660-5.
19. Thilers PP, et. al., "The association between endogenous free testosterone and cognitive performance: a population-based study in 35 to 90 year-old men and women," Psychoneuroendocrinology. 2006 Jun;31(5):565-76. Epub 2006 Feb 17.
20. "Low Serum Testosterone and Mortality in Older Men." : The Journal of Clinical Endocrinology & Metabolism: Vol 93, No 1. N.p., n.d. Web. 29 Apr. 2015.
Caution: This product is not intended for use by pregnant or breast feeding women. Statements contained herein have not been evaluated by the Food and Drug Administration. These products are not intended to diagnose, treat and cure or prevent disease. Always consult with your professional health care provider before changing any medicine.
How Andro400
is Changing Lives:
Amazing Energy, Can't Be Without It!
This is an amazing product. I've been lifting weights all my life and take supplements, and this is the best I have ever used in my life. So I absolutely do not want to be without it! And the energy levels are amazing. And I highly recommend it.
-- Eric Aaberg, Lake Oswego, OR
55 Yr. Old Has So Much Energy, Feels Like He's 28!
"I've tried every energy-boosting pill out there without much success, so when I tried Andro400, I was skeptical. But after just 3 days of taking it, I went from low-energy, feeling drained, and needing a nap in the afternoon to no more naps and feeling fully energized, able to work through the whole day. I'm 55, but I feel like a 28-year-old! I have energy to burn. I even went to the gym just the other day to get a membership. I have more energy now than I thought I could ever have!"
-- Tim Weseman, Aptos, CA
63-Year-Old Keeps Up with 19-Year-Olds!
"I play basketball 6 days a week all winter. I'm 63 years old. I play with 19-year-olds, and I hold my own every day. And Andro400 helps a lot. I'm quick as a cat -- it's amazing! I absolutely see the difference. I'm having a blast, and I appreciate your product. It works wonderfully! You can't imagine what I can do at my age -- and you help!"
--Brent Lucarelli, Lockport, IL
Dr. Says It's Amazing for Energy and Stamina
"Andro400 is amazing! It gives me so much more energy and stamina. I no longer need coffee for energy in the afternoon to keep me from feeling sleepy. Andro400 also gives me a feeling of well-being and puts me in a calm state of mind."
--Adrianna Scheibner, M.D., Sydney, Australia
A New Man at 56
"I am 56 years old, and now with Andro400, I feel like I am 25 again. Exercise used to be a chore -- now I have the energy to jog, exercise, play sports & get back involved in life again like I used to be. My mood has changed. I don't get stressed out anymore. I'm so happy now. I'm just a completely different man. Thank you, thank you, thank you!"
--David Ryan, Milford, Ontario, Canada
Energy and Alertness Like 10 Years Ago

"I'm 42 years old and very active with a physically demanding night-shift job. Guys I work with, much younger than me, sleep until 2 pm in the afternoon, while I'm up at 10 am. Andro400 has helped with my energy levels and helped my body burn fat more effectively during workouts. Now I wear the same pant size I did 11 years ago. Mental fatigue, physical fatigue are gone! Andro400 takes my energy and alertness levels back about 10 years!"
--Eric Amin, Louisville, KY
Real Energy, Andro400 Works!
"I'm 60 years old and have been a Type1 diabetic since I was 10 years old. I should have been dead by now. I never felt like doing anything before, but now after taking Andro400 for 2 weeks, I feel so much better and have far more energy! I've tried everything , and nothing else has worked. This product is fabulous!"
--John Tower, Denver, CO
Extreme Boost, The Difference is Amazing!
"It used to be so hard for me to get out of bed in the morning, and then I'd drag around for 2 hours, too tired to do anything. Since taking Andro400, the difference has been amazing! I've had an extreme boost in energy – I get up early now and can get going right away. And my libido is off the charts!"
--Chad Harris, Prescott, AZ
More Energy, Feels Younger, Needs Less Sleep
"I started taking the initial recommended dose the first month and didn't really notice anything. My testosterone level was on the very low end of "normal" range so I started taking more capsules a day and after about 2 weeks, I went from sleeping 10 hrs at night and a long nap in the afternoon to feeling well rested with 6-7 hours of sleep without any fatigue during the day. I have more energy and feel younger. Several people have commented that I look healthier. I just want to remind people, be patient and you WILL have results!"
--Tucker Rain, Rives Junction, Michigan
Happier and More Energetic
"I feel happier, healthier, and more energetic, and I no longer have to take high blood pressure medication. My wife, my friends, even my doctor has commented on how great I look. I haven't changed my diet, I haven't changed anything – I just started taking Andro400."
--Jeff Paulin, Black Canyon, AZ
Hockey Player Gains Stamina, Faster Recovery
"I'm in my 30's and didn't think I needed more testosterone. However, because I play ice hockey and it takes more energy and stamina than any sport I've ever played, I decided to try Andro400. I take two capsules every day and an additional capsule an hour before each game. Results: during a game my recovery time is quicker, and I don't feel nearly as tired after the game as I did before. I no longer need an extra hour of sleep that night and don't feel drained the next day like I used to either. As long as I play hockey (or any sport for that matter), I will continue to take Andro400 for the energy benefits."
--Jon Parker, Ventura, CA
Over 2" of Belly Fat Gone!
Andro400 Max has really helped my energy level, and I've dropped a couple of pants sizes. I was at a size 40 pants and dropped to a 38, and now the 38s are loose. I'm going to have to buy some new clothes! And my girlfriend's happier, too, so it's a win-win!
-- James Turner, Birmingham, AL
Increased Energy, No Longer Tired in the Afternoon
"Since taking Andro400 I have noticed increased energy. I would often feel tired in the afternoon, but that does not happen anymore. I also can feel an increased "denseness" of my muscle mass."
--Tim Spencer, Nolensville, TN
Not Lazy Anymore
"I've been on it 2 months so far. I'm gaining muscle in my upper body. I first started noticing change in about 3 weeks – I started to firm up and everything. My mood changed. I'm not as lazy. I'm like: "Why sit on the couch?" I started buying fruit trees and started gardening."
--Jake Fish, Williamsburg, VA
Going Strong after 12 Hours!
"I just wanted to be able to work 8 hours a day like I used to. In less than a month I noticed a big difference. I went out this weekend and was still going strong after 12 hours! My wife couldn't believe it – she was amazed and so was I!"
--Jerry Kramer, Tacoma, Washington