Boost Libido and Sexual Performance!
Recapture your passion and zest
for life with Andro400!
Study after study confirms the main herbal ingredient in Andro400 increases sex drive and sexual performance.1
Depending upon where your T levels are when you start taking it, Andro400 can help you restore your testosterone to levels you enjoyed back in your 20's and early 30's! And it does all this in just a matter of a few weeks or months.2
When your testosterone is restored to a youthful level, you'll naturally regain your youthful sex drive!
A Natural Method to Improve
Testosterone and Libido
" I love it....Sex drive is back. I'm a believer. Being a natural product I like the idea (that)… Asian cultures have used for years and years and they believe in it ..."
– Brett Wolken, CO
You see, the primary herbal ingredient in Andro400 has been used in Asia for centuries as a powerful aphrodisiac for both men and women -- and it's been shown to improve sperm mobility and volume.1
The unique combination of ingredients in Andro400 not only increases your sex drive, but also helps to relieve both the mental and physical causes of ED.
In fact, one recent scientific study found that men given the herb contained in Andro400 experienced a dramatic rise in T levels probably rivaled only by their teenage years, with:
A 90% boost in libido2
A 73% improvement in sexual function and performance 4
Is it Possible to Reverse or Safeguard Yourself From Erectile Dysfunction?
Nobel Prize Winning Research Says:


'Yes YOU Can!'
Improving your sex drive is one thing, healthy blood flow is another.
A recent study of 95,000 men over 40 years of age who were hospitalized for cardiovascular disease found a relationship between erectile dysfunction (ED) and heart disease.3
Of the men that had mild to severe erectile dysfunction, the risk of heart attack, stroke or worse, increased as much as 60%!3 This means that both the heart and the reproductive organs rely on healthy blood flow.
Andro400 naturally increases your libido and can safely resolve the mental and physical causes of ED.
What Causes ED?
Research shows there are three main causes of erectile dysfunction:
1. Psychological factors - Including stress, anxiety, guilt, depression, low confidence, mental blocks and a host of emotional reasons.5
2. Physical disorders - Cardiovascular disease, diabetes, neurological disorders, prostate cancer, and injuries. Tobacco, alcohol or drug use can also cause ED. In addition, there are more than 200 prescription drugs that can cause ED!6
3. A combination of both - For example: If a man is under pressure from work or experiencing other emotional stress, this combined with high blood pressure, can further slow the flow of blood to the penis. This is a common example of a mental and physical combination that can be a source of ED.
That is, if one area of the body's blood supply is even mildly broken, other areas of the body might be too.3 And this is precisely why the Andro400 Max formula was developed: to safely give you better circulation, blood flow and increased libido.
Dr. Louis Ignarro won the Nobel Prize for discovering how nitric oxide (NO) can prevent and even reverse heart disease and stroke -- literally 'cleaning out the pipes' creating a virtual fire-hose environment both for your reproductive system and to 'age proof' the cardiovascular system so it can flow freely. 4
"NO (nitric oxide) relaxes and enlarges the blood vessels, prevents blood clots that trigger strokes and heart attacks, and regulates blood pressure and the accumulation of plaque in the blood vessels."
-- Dr. Louis Ignarro, Nobel Prize Winner, and author of the best-selling book NO More Heart Disease
Research further shows two amino acids, l-citruline and l-arginine -- both contained in the Andro400 MAX formula – work together to naturally produce nitric oxide in the body -- which relaxes blood vessels and increases blood flow throughout the body. For this reason, many men have found it naturally relieves ED without the huge expense and life-threatening side effects that ED drugs carry with them.
Building A Healthier You, from the Inside Out
"I love Andro400. It's amazing to me that I feel so good! The man parts and everything has started to work again, and I feel like I'm 25! I have a choice now, whether I want to or whether I don't want to. Where it didn't work before. So now it can happen any time, and my wife is so happy. I'm so happy. I'm just a different man now!"
-- Dave Ryan, Ontario
Every day, the safe and natural Andro400 formula helps tens of thousands of customers improve and maintain healthy libido and performance, with such benefits as:
Improved sex drive and desire
Increased testosterone production
Lower stress and better mood
More confidence
Increased blood flow and circulation
Relief from ED (erectile dysfunction)
No negative side-effects!
And, the Andro400 T-boosting formula can even help you lose fat around your midsection – which of itself can become a natural aphrodisiac because "a skinnier you" is also a "sexier you!" The benefits of Andro400 keep coming.
Happier, Healthier, a Stronger Sex Drive and Relief from ED!
Andro400 can relieve many of the mental and physical causes of ED. The main herbal ingredient can help you lower internal stress levels and elevate your mood7-- leaving you feeling happier and more confident. Other ingredients in the Andro400 formula have been proven to help relax blood vessels, enabling them to open wider and allowing better circulation to the reproductive organs.
Buy Now
Scientific References
1. Talbott, Shawn M, et. al., "Effect of Tongkat Ali on stress hormones and psychological mood state in moderately stressed subjects," J Int Soc Sports Nutr. 2013; 10: 28. Published online 2013 May 26. doi: 10.1186/1550-2783-10-28
2. Henkel, R. R., Wang, R., Bassett, S. H., Chen, T., Liu, N., Zhu, Y. and Tambi, M. I. (2014), Tongkat Ali as a Potential Herbal Supplement for Physically Active Male and Female Seniors—A Pilot Study. Phytother. Res., 28: 544–550. doi: 10.1002/ptr.5017
3. same as 1
4. same as 2
5. Banks E, Joshy G, Abhayaratna WP, Kritharides L, Macdonald PS, et al. (2013) Erectile Dysfunction Severity as a Risk Marker for Cardiovascular Disease Hospitalisation and All-Cause Mortality: A Prospective Cohort Study. PLoS Med 10(1): e1001372. doi:10.1371/journal.pmed.1001372
6. Ignarro, Louis, "NO More Heart Disease: How Nitric Oxide Can Prevent--Even Reverse--Heart Disease and Strokes," 24 Jan 2006.
7. Jennings, MD, Charles E., "Erectile Dysfunction: Psychological Causes, " WebMD Erectile Dysfunction Health Center, 12 Sept 2013.
Caution: This product is not intended for use by pregnant or breast feeding women. Statements contained herein have not been evaluated by the Food and Drug Administration. These products are not intended to diagnose, treat and cure or prevent disease. Always consult with your professional health care provider before changing any medicine.
How Andro400 is
Changing Lives:
It Works! Libido, Stamina Increased, ED Gone
"As far as stamina, it's been just wonderful for my wife and myself. It's working. It's made a difference. I tried a couple other supplements for testosterone, cause I didn't want to take the actual drug testosterone. I wasn't going to do any of that -- I just wanted something that would help stimulate my body to produce it. And the Max seems to be perfect for me. With me it strictly has to do with the ability to have an erection. My wife and I are very happy. I noticed the libido and stamina."
-- Larry S., Novato, CA
Improves Energy & Performance, Loses 23 Lbs
"It works great -- I'm 51 years old and I've got the energy of a school kid! I went from 235 down to 212 pounds in less than 90 days. My stamina and performance in the bedroom has tripled, my wife can hardly keep me off of her!"
-- Joe Harrison, Madison, TN
No Longer Needs ED Drugs
"Your product has helped with ED issues. I had taken Andro400 for a few months but didn't really see much difference. I cancelled my auto renewal for a month but then noticed I needed to regularly use Viagra to 'keep it firm'. When I decided to try Andro400 again, this is no longer necessary. I tend to wake up 'hard' and my love life with the wife is better too. Thanks for a great product."
-- Bob Cunningham, Perry, GA
58 yr old Feels Like a Teenager Again!
"About 2 weeks after starting Andro400, I noticed my belly fat disappearing. Now, after only one month, I've lost about ten pounds all in my mid section. What a miracle! I have more energy and don't have to hold my gut in any longer. I'm more relaxed and my libido has increased 5 fold! I'm 58 years old and beginning to feel like a teenager again! Your product has delivered exactly as advertised. I'm elated!"
-- Bob Cook, Mebane, NC
Lost 20 lbs., Increased Sexual Desire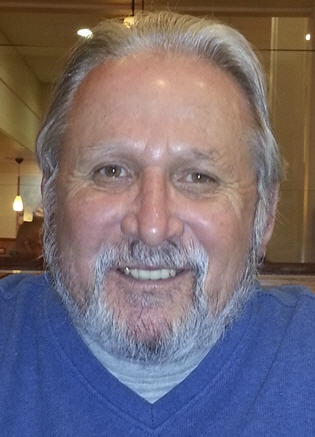 "I really like the product. It's great! I lost a little over 20 lbs since I've started taking it, and I'm only on the 2nd bottle. Also increased sexual desire for sure. (Just ask my girlfriend!) And I just feel better overall. Those two things together mean a lot to a guy!"
-- Clifford Portell, Sun City, AZ
Extreme Boost in Energy & Libido; Big Decrease in Pain
"Since taking Andro400, the difference has been amazing! I've had an extreme boost in energy. And my libido is off the charts! I've also seen a big decrease in pain. I struggled with severe back pain for years. My pain has gone down greatly now, and I credit that to Andro400 because I haven't changed anything else."
-- Chad Harris, Prescott, AZ
Really Works for ED
"I had an appointment with my doctor when I heard your ad. I was intrigued about a natural product that could possibly help my ED problem. I've been on Andro 400 about 2 weeks and can state without reservation, it really works!"
-- Dan Gershon, Orange County, CA
Energy, Libido Like 10 Years Ago
"This product does boost your testosterone levels. I noticed it within just a few days. If I miss a few days, it picks right back up when I resume dosage. Andro 400 takes my energy and alertness levels back about 10 years! It also helps with my workout and sex drive."
-- Eric Amin, Louisville, KY
Better Performance, Stamina & Libido
"The Andro 400 has been a plus to my daily requirements of energy, stamina and weight loss and feel much better. My sex drive and performance has been positively enhanced with greater sensitivity and stamina during those intimate times with my wife. Greater sensation, pleasure and results are evident."
-- Keith Bergen, avid Chicago Bears Fan
Tried Others, but Andro400 Really Works
"I am 66 now. I have been using Andro400 for a couple of months now and I can tell the difference. I had tried Test X180 and High T each for a month, but did not see an improvement. So after hearing your ad, I decided to try Andro400. I am very happy with this, as it has also helped me in the bedroom. So I will continue using it."
-- Alan Rogg, St. Louis, MO
Sex Drive is Back, I'm a Believer!
"I'm a believer. I love it. I have more energy. I had some shoulder joint pain – gone. Sex drive is back. I feel great. I'm a believer!"
-- Brett Wolken, Broomfield, CO
Wife Is Amazed
"I've tried other aids but always come back to ANDRO400. Life is more enjoyable now at work or play! My wife says she is amazed!"
-- Crail Floyd, Mansfield, OH